5 Digital Marketing Tips For 2019
Tip #1 Use effective (and free) digital marketing tools
Very few people bother to use the simple hacks that can make your digital life easier. For example, if you're on multiple social media channels, you can post on all of them from one place. You can also schedule posts for weeks or months in advance. Simply use a free service like HootSuite (It is free up to 3 channels and 30 scheduled posts.)

Again, if you want to create awesome social media graphics, use free tools like Canva. If you want to do competitor research, use something like SimilarWeb. For YouTube, install VidIQ. For selecting hashtags, use the hashtag generator at all-hashtag. For easy video creation, use lumen5. These tools are free and very easy to use.
Here's a full list of 41 digital marketing tools. Most of them are free.
Tip #2 Read the "classic" books
I recently wrote about 10 must-read digital marketing books for 2019. If you take a look at that list, you'll find that many of the books are relatively old. Digital marketing trends and platforms transform quite quickly, but it is important to get a basic grasp of the core concepts so that you have your feet planted firmly on the ground. You can then stay updated about relevant trends for your industry, but reading the "classic" foundational stuff is the most important. It will help you see the 'big picture' and not get carried away and tossed around by 'what's hot right now'.
Tip #3 Get good at the basics of copywriting
Copywriting is one of the most nuanced and yet game-changing skills you can learn for your business. Whether it is an ad headline, a blog piece, text over a social media graphic, or even an email subject line; sound copywriting principles will go a long way in helping you succeed in the digital jungle. A simple rule of thumb is to not make it too complicated. You do not have to be a poet to write good copy. Simple beats elegant in most digital marketing scenarios.
For the most important copy (such as headlines), use these checks:
make sure your product is easy to understand in under a second (vague, curiosity generating headlines underperform compared to simple and clear-cut headlines)
try to use powerful words at the beginning, such as 'introducing', 'announcing', 'all-new'
generate curiosity, but never at the cost of point (1). (Example of good curiosity: Learn how to triple your social media followers with these 3 tips. Example of bad curiosity: This will change your business forever.)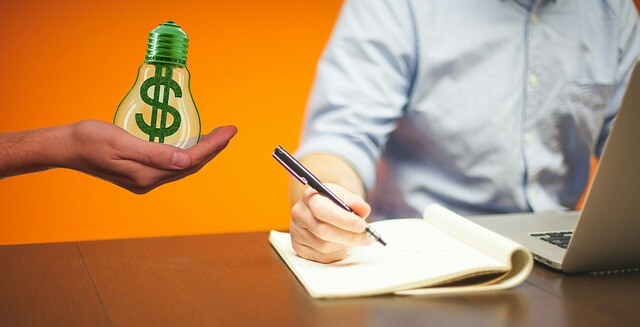 Tip #4 Get the best information easily
A great way to stay in touch with recent trends is to select 4-5 blogs of experts that you like (and who speak about your industry). You can also tweak your Reddit account to only follow subreddits like SEO, digitalmarketing, facebookads etc. That way when you open your Reddit, you'll have interesting conversations and questions that will teach or stimulate you. Another way to use Reddit effectively is to go to these relevant subreddits, and then filter by "Top Posts" for "All-time". You will typically find the most insightful posts and discussions from that subreddit in the first 20 posts.
Tip #5 Only market to one person
You heard that right. Of course, I'm talking about customer persona (aka customer avatar). Once you have written down a clear, realistic document about who your average prospect is, you need to do your entire marketing as if you're speaking only to that one person. The more specific you get in writing down your persona, the more chances you will have of being able to speak to your target audience. This is a powerful idea and yet not many get it right. Use it!
Here are great tips and examples on generating a customer persona.
For more tips, do check out our free eBook on 12 Rules of Digital Marketing.
About the Author:
Neeraj Ramnani is the founder of GrowthFoundation.in and WebKow.com. He is a digital marketer since 2011, and has pioneered some of the most innovative approaches in this field over these years. He's worked with over 40 brands for their result-oriented digital marketing.
He's an alumnus of IIM Indore and SVNIT Surat.

Please follow and like us: