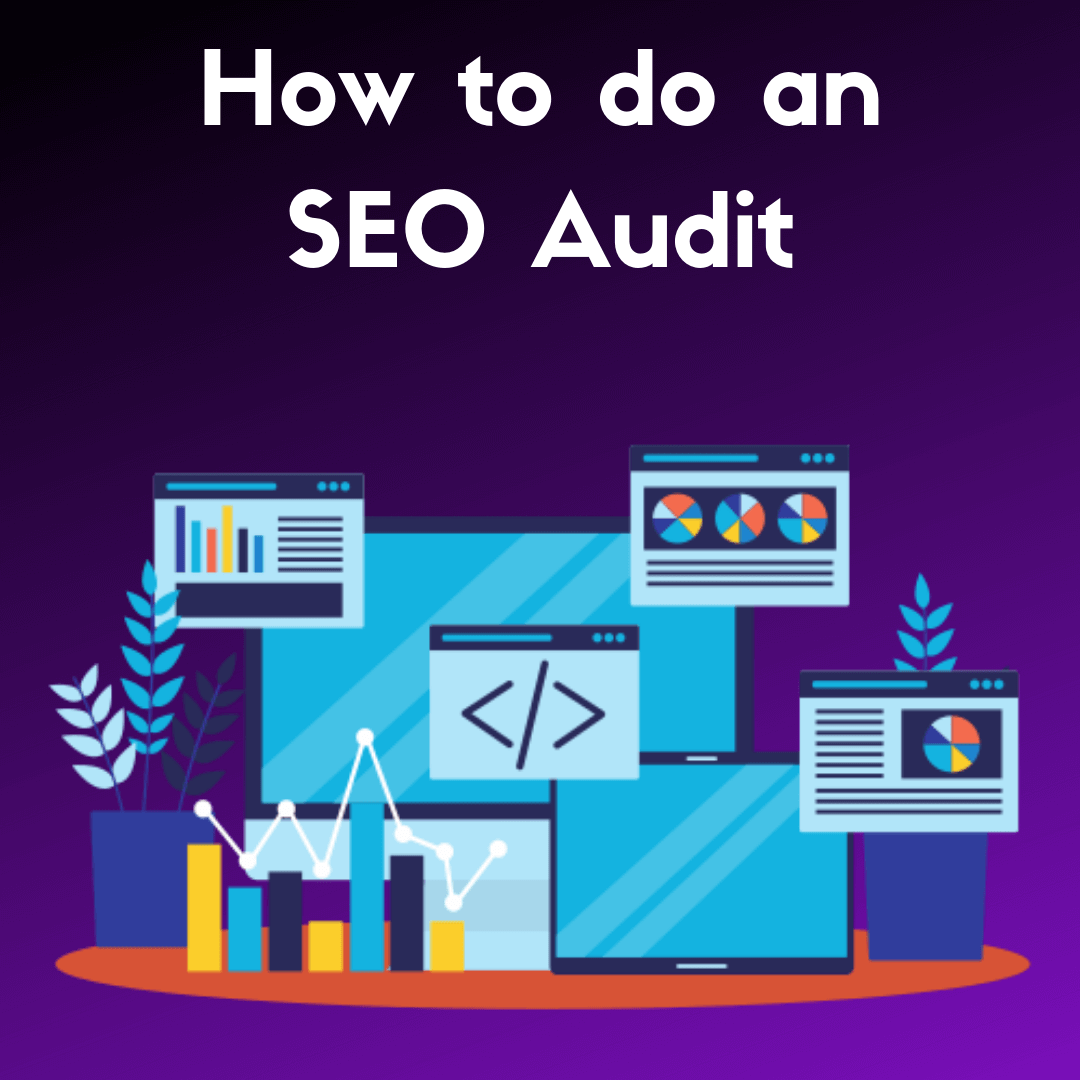 How to do an SEO Audit
SEO (Search Engine Optimization) is the practice of increasing quantity and quality of traffic to your website through organic search results. SEO audit is the process of analyzing how well your web presence relates to SEO best practices. Learning how to do an SEO audit is the first step of developing an SEO plan and strategy.
Let's get started with the basics.
What is quality traffic?
Of course your website has a lot of potential to attract visitors, but if Google tells foodies to visit your site because your restaurant MANGO is supposed to be a chill frill place with good ambience and delicious food, but actually you are the owner of a mango garden, it is not quality traffic. Quality traffic is when people with a relevant interest or intent visit your site.
Quantity traffic – Once you get the right people clicking through from those search engine result pages, more traffic is better. However, quantity without quality can backfire, as it'd mean a very high bounce rate and lower reputation for Google's algorithms.
Organic results – Traffic that comes to your site from a search engine, without any paid advertisement campaign.
What is the meaning of SEO audit then?
It is the process of determining a website's friendship with search engines. It evaluates how well the website is optimized for generating high quality and quantity organic traffic.
And why on earth do you need to conduct an SEO audit of your website?
In real life you adjust a bit to maintain relationships. You bow, you abide by certain customs, you cooperate, and this is how relationship go. The same is the case with search engines and your website. They are friends, right? Your website need to abide by the basic rules, principles and adjust a bit according to Google's requirements, so that Google (as well as other search engines) keep sending you traffic!
So how do you do an SEO audit?
For that we need to go through the steps of SEO audit.
SEO AUDIT STEPS:
1) CHECK FOR GOOGLE PENALTIES
Yes, you read it right. As your teacher penalized you in your school for not obeying rules, Google could penalize your website. You may lose your Google traffic if you are in the blacklist. For avoiding this, you must know that there are 2 types of Google penalties.
A) Manual penalty
Remember how your classmates use to complain about you when you were a kid. In the same way users (mostly web spam team) can impose a penalty to your site.
You can check what the complaint is by logging in Google search console >> search traffic >> manual actions. There you can find the message which discloses the reason why you are penalized, and also the solutions to recover it. Follow it and then send a reconsideration request.
B) Algorithm penalty
This penalty lies in darkness. You will not be able to find out the exact reason why your site is penalized. You need to be updated to all the amendments that take place with Google's algorithm. For that you can get to Google analytics, compare your traffic which may have increased or decreased in comparison to prior to the date of update and take action accordingly.
What to do if your site is blacklisted by Google?
Go through the changes that Google has made and adjust your SEO strategy accordingly. For example – thin content issues are very common, so ensure you improve or change your content and make it relevant for the visitors.
2) SEARCH APPEARANCE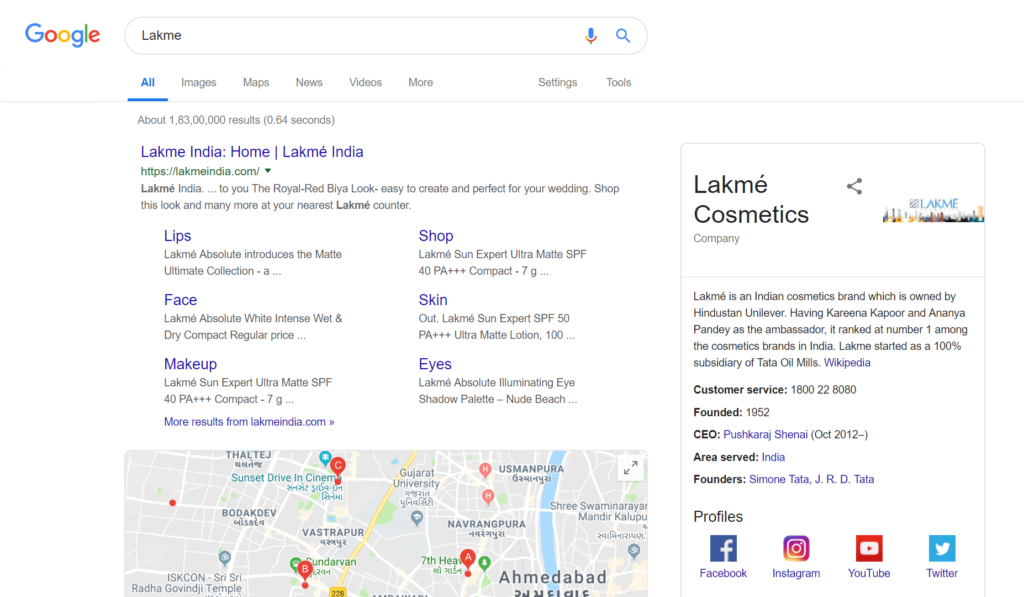 It is all about how your website shows up in search results.
You must check the following.
Does your homepage appear first in the search results when you search your brand?
Does it show the site links along with your listing?
Is the small description below your homepage accurate?
Are the rest of the pages listed on the first page relevant to your brand?
If all the points are not ticked by you then the best approach to get it are
Review and optimize your site structure
Review your homepage on-site description, meta-tags, etc.
Claim your Google my business page and give all the information correctly and accurately.
3) TECHNICAL SEO
A) Search console – Is your website registered with Google search console? No? Then stop reading, go ahead and get it registered. It shouldn't take more than a few minutes. It is a free tool provided by Google that discloses a ton of information and data that Google has for your site.
It answers questions like
– How many pages are submitted to Google?
– How many pages are actually indexed?
– Which keywords will generate Google traffic?
It helps you to determine coverage by showing total clicks, total impressions, average click through rate (CTR) and average position, your web search clicks, your logos and many more.
B) Site maps – The next thing you must check is your sitemap.
Have you created a sitemap? But wait, what is a sitemap anyway?
Sitemap is an XML file that contains the list of all webpages on your site. It allows Google to detect and crawl your website. If you want to control what must be crawled, then create a robot.txt file. A mistake in robot.txt file can cause some serious indexing issues.
So getting your robot.txt file optimized should be a high priority for you.
C) Are URLs SEO friendly?
Pay good attention to your URLs. They must be perfectly formatted.
Poorly formatted URLs are keyword-stuffed and messy, while a good URL is separated by hyphens and slashes.
E.g. Bad URL – https://www.notgoodurl.com/12/badformattedurl/121358898
Good URL – https://www.example.com/good-formatted-url
A secured website always has an upper hand over non-secure websites. Make sure your URL is of https version by having an SSL certificate installed on your site. Also never use 'underscore' (_) in your URLs, use hyphens (-) instead.
D) Check your breadcrumbs
You may have liked to prepare an index for your notebooks. You simply fill up the page and date column and track the chapter with the help of this Index.
If your website contains a lot of content and pages and you do not want to trouble the visitor, a breadcrumb menu will help them navigate to the desired web pages. Make sure your breadcrumbs are properly configured.
E) Speed matters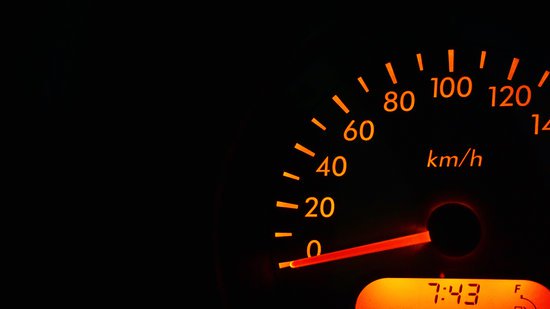 People dislike waiting. Your website needs to match up to the browser's pace and meet the expectations of impatient visitors. If it doesn't, Google may penalize you by giving you a lower ranking than what you otherwise deserve.
You can increase the speed by the following tools.
You can compress the size of images on your websites using tools like squoosh and optimizilla.
If you have lot of images, consider using CDN (content delivery network)
Update to the latest PHP version, if you're a PHP website
Update your websites and software or plugins to the latest versions
Ensure best practices of Javascript and CSS loading (your web developer can probably help with this)
Some great sites to test your speed include pingdom and gtmetrix.
F) Mobile friendly or not?
Check whether your website is mobile friendly or not. You check it on Google mobile first index . If it is not optimized then it will be excluded from mobile searches and you will suffer a loss in search traffic.
4) ON PAGE SEO
A) Your titles and meta descriptions – A book title can give an idea about the book and a small description can give an overview about it. Does the title of your website and the descriptions of important webpages do the same?
Make sure that the keywords used in the title are also present in the meta description. It will help in telling Google what your page is about and improve quality of traffic.
B) Content – You always fetched marks for the quality of your content and not the length of your answers back in school. Your teacher would read it thoroughly and highlight the mistakes, remember? The same is the case here, your content should be rational, relevant, unique and fresh. You can use copyscape to check the uniqueness of your page. If you find any duplicate ones, just de-index them.
There is no need to post daily, but do maintain a regular schedule.
C) Internal link structure – Linking your pages together can be useful for both search engines and users. Ensure that:
The pages you want to rank better in search have greater number of links.
The pages you want to rank better are linked with the home page.
D) Check for broken links – Broken links are really poor from an SEO perspective and do not provide good customer experience. How do you feel when you see an advertisement for a bar of new chocolate and then retailers inform you that it is not in their inventory? The same is the case with broken links.
These are the links which are not directed to the desired webpage because they no longer exist or they are distorted or have the wrong URL.
To determine broken links you can use XENU, which is a free tool. You can fix broken links by removing them completely or redirecting them to the proper webpages.
5) OFF PAGE SEO AUDIT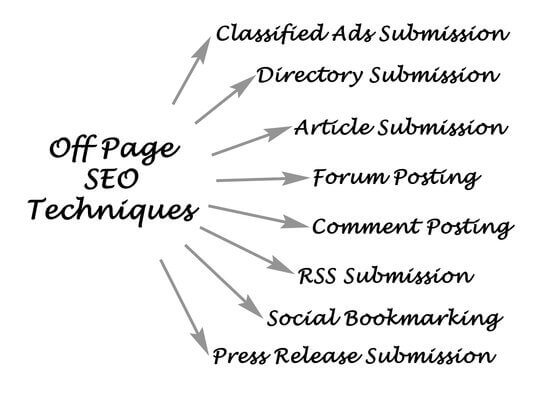 Off page SEO audit is all about assessing your link building. A lot of what you do to promote your site on the internet comes under the gamut of off page seo.
Backlinks are considered as 'votes of trust' by Google and a page or website with good quality backlinks tends to rank higher in Google results.
Low quality incoming links can give a good reason to search engines to ignore your site.
You can examine toxic links through SEMrush or by links to your site by Google search console.
You must search for answers like
How many of these links are linked to unique domains?
What % of links are keyword based?
What is the toxic score of each link?
How many links are heading towards your homepage and how many to internal pages?
6) SOCIAL MEDIA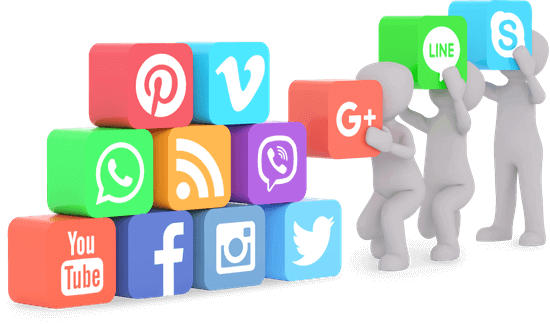 If you have $1000 to invest, would you invest it all in only one stock? Or would you diversify your funds and invest them in various schemes or stocks to lower the risk?
This is true with SEO as well. You have to focus on multiple platforms. Social media is related to SEO directly and indirectly. It is directly related in the form of links, and indirectly in the form of more exposure and fetching more organic traffic.
All you have to see is whether you have a strong presence on relevant platforms or not. (Facebook, Twitter, Instagram, Pinterest, YouTube, etc). It must be easy for visitors to find you from those channels.
CONCLUSION
So if you want Google and other search engines to visit your home (site), rate your interior and exterior design (crawl), check whether you have followed the rules (basic policies) and ensure that your content is strong enough to keep visitors engaged. At the end of the day, Google will score your site on the basis of these parameters and if you fulfill them, congratulations, you are worthy to get high rankings on Google search results.
I know that it is not easy to reach on the first search results page for some keywords, but a good SEO audit will get you started. SEO audits must be done at regular intervals consistently. Act according to the findings of the SEO audits, and within months you will start to see your organic traffic grow.
About the Author:
Tanushri Saxena is pursuing her MBA from GLS, Ahmedabad. Currently, she is interning as a content writer at WebKow. She enjoys an occasional cup of coffee and is an avid Game of Thrones fan.
Please follow and like us: