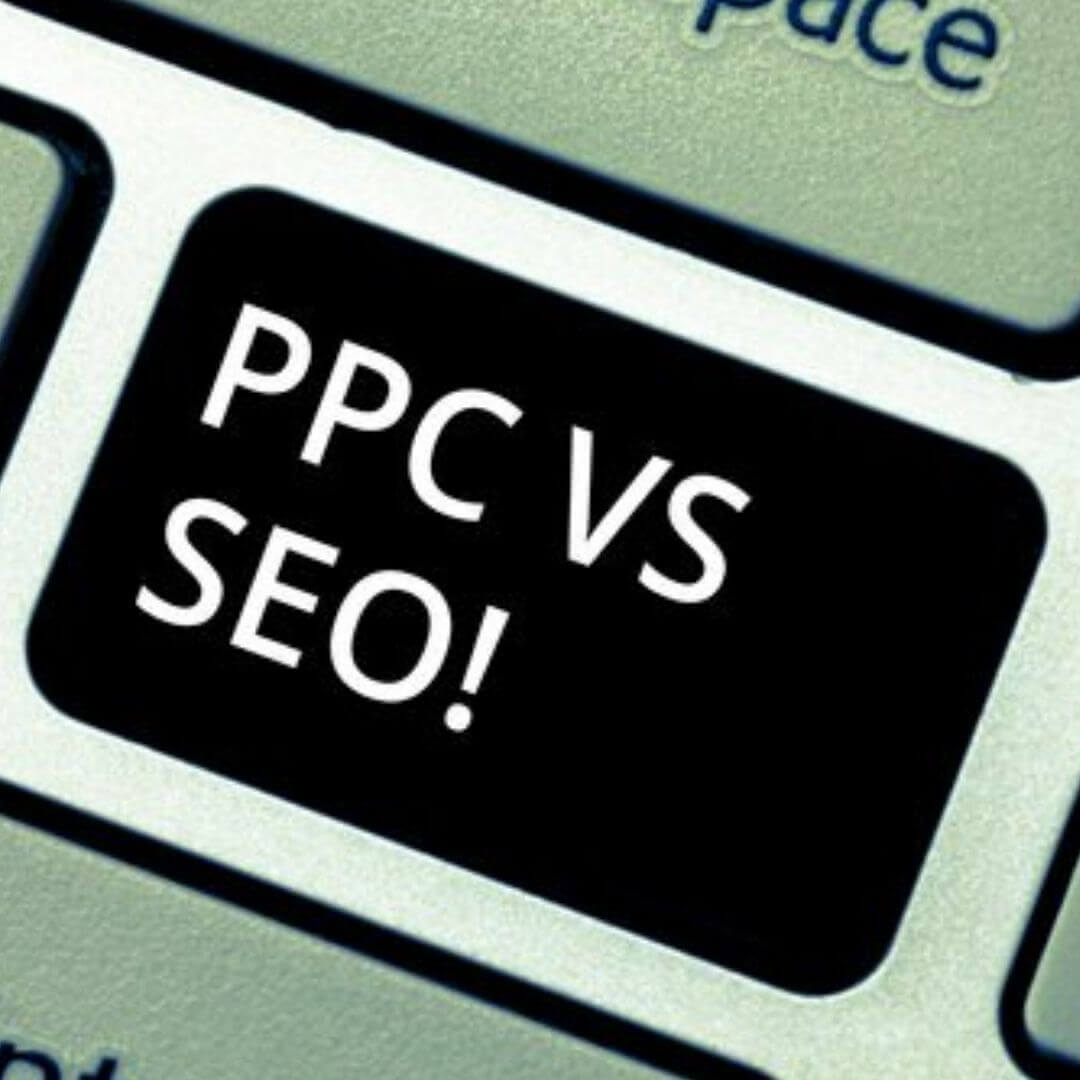 SEO vs PPC – How To Decide
Search Engine Optimization and Pay-per-click (on search engines) are the ways that help you grow traffic on your website. Both the techniques are useful to fulfill your purpose but the selection depends on the type, scale and motive of the business. The end goal of both the approaches are the same but the way they work is quite different. Explore our blog SEO vs PPC to decide which technique is the best for your business.
Before you move ahead for SEO vs PPC comparison and determine which one is more desirable for you, let us first understand both the techniques in brief.
SEARCH ENGINE OPTIMIZATION (SEO)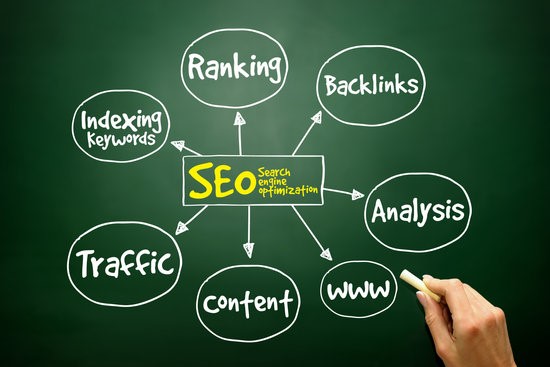 SEO is the practice of increasing quantity and quality of traffic through organic search results. It is the organic approach of attracting visitors. Google crawls your website and with the help of its algorithm, it determines the quality and content of the site and ranks the pages accordingly on Search engine page results for different search queries.
PAY PER CLICK (PPC)
Pay per click is the technique where advertisers pay a fee to the search engine every time their ad is clicked. It is like buying visits for your site rather than making an attempt to earn them organically. Typically, if you put any search query into Google, the first few links are likely to be paid ads.
(New to PPC? Learn how to set up your first campaign here.)
APPROACHES
Both the approaches are completely different but a businessman or a website owner's objectives may differ. A businessman who can afford the cost of PPC and desires to get huge traffic to his website quickly, and demands big turnover, will opt for PPC. But a small businessman who can afford the time to boost the traffic by improving quality will opt for SEO. And a businessman who understands the importance of a website's quality and the significance of attracting visitors that will get converted to customers will opt for both the techniques. It will be a hybrid approach of SEO and PPC and this approach is often most desirable.
WHEN IS IT BEST TO USE SEO?
WHEN CONSISTENT RESULTS ARE REQUIRED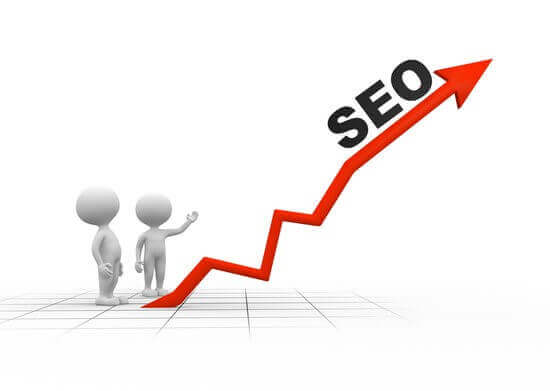 SEO is not a practice that will happen overnight or in a week. You need to have patience and wait to get your site show up on the first page of search result. Once your site is there, you may get to enjoy consistent and free traffic. If you continue with the same tactics and SEO campaigns, you will be able to stay there and can reap fruits for a longer period.
DESIRE TO BE AN AUTHENTIC SITE
It's like building a reputation for your website on the virtual platform. When the content on your site is so relevant that it makes the other members of your niche to recommend your website. It is like the "go to" website for your niche. Your webpage will get mentions that will generate backlinks and this helps Google to determine how significant your website is in your niche. This way your website will be able to get a lot of traffic which is organic, significant and consistent.
INCREASE THE VALUE OF YOUR SITE
In case you think of selling the website in the near future, you can earn a higher price only when the value of your website really stands out in the market. Websites are like real estates on the digital platform. To earn a good price, you need to augment the value of your website. Some of the variables that go into determining the value of your website are:
Traffic generated
Consistency of traffic generated
Search engine rankings over the period of time
Link popularity
Likes and Followers on Social Media
(Check out our Link Building Guide for SEO.)
These factors fall under the ambit of SEO.
WHEN IS IT BEST TO USE PPC?
WHEN YOUR BUSINESS DEMANDS IMMEDIATE RESULTS
PPC results come very fast! The results are instantaneous. Once your paid promotion campaign is started, you can get a lot of visitors visiting your page immediately. This happens because once your PPC campaign is approved, provided that your bids are high enough to get the priority placement, your advertisement is seen by plenty of people who can click on it to visit your webpages.
This works really well for product launches, affiliate marketing, seasonal promotions, event marketing and many more.
WHEN YOUR SITE DOES NOT QUALIFY SEO CRITERIA
For SEO, website needs to be rich in content and must be regularly updated. This is the only way to say to Google that your site is relevant and it must keep your site on top of the pile. But many websites cannot afford regular updates. Also, some keyword categories are so competitive that it seems unrealistic to be among the first few links in that niche.
Also, just think about squeeze pages, what is there to update on such a page at regular intervals? (Squeeze pages are pages with forms and no other links, they force your visitors to either sign-up the form and get the offer or to leave the site. They're usually high-converting pages.) Squeeze pages usually can't even afford to merit themselves on the second page of Google. Such pages can grab traffic through PPC campaigns.
DOMINATE YOUR KEYWORD CATEGORY.
When you are very sure about the keywords which are apt and also popular on search engines that will bring paying customers to your business, then dominating that keyword is a great move. PPC results are always displayed over organic search results. And 50% of the traffic goes to the top 3 sponsored links.
So if your business requires instant traffic, quick conversions, or to maximize your turnover by dominating the keyword category, then you must opt for PPC.
CONCLUSION
One cannot choose which method is better without knowing the motive and the website's situation. In my opinion, you must never believe that there is a trade-off between SEO and PPC. Both the techniques (SEO vs PPC) can be followed in different ways to get the desired results. For example, if for a certain keyword you're ranking low but the keyword is extremely relevant for your business, you may try PPC. On the other hand, if there are many keywords where SEO competition is low, it's always nice to get some free traffic that way. Ultimately, SEO and PPC are not alternatives but complementary to one another.
About the Author:
Tanushri Saxena is pursuing her MBA from GLS, Ahmedabad. Currently, she is interning as a content writer at WebKow. She enjoys an occasional cup of coffee.
Please follow and like us: